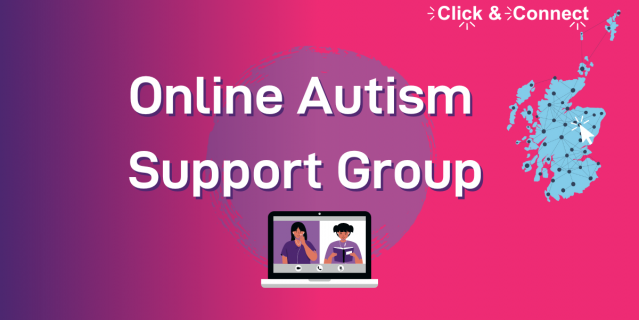 About the Group 
This is a guided support and dialogue group that uses guided mindfulness meditation and group conversation as a basis for stress recovery and improving relaxation and wellbeing. Using a set of easy-to-learn practices, we will create our own safe space and a community where participants are welcome to share and listen to each other's thinking, stories and experiences. 
Themed sessions on various topics like challenges, gratitude and inspiration 

Share your own and hear about other people's experiences 

No previous experience in groups necessary and no obligation to join in 

Respond rather than react to stress 

Cultivate self-awareness and empowerment 

Explore your identity in relation to autism 
Come along to our Autism Support Group which takes place every Thursday afternoon from 19th January to 23rd March from 1pm - 2.20pm (excluding 16th February). The sessions are free to attend and will run via Zoom. 
Target Audience: The sessions are open to autistic individuals and family members (e.g. parents and siblings) of autistic people based in Scotland. You must be 18+ years.
Date
09th March 2023 to 09th March 2023
How to book
General Enquiries
This is Block 8 of the Online Autism Support Group
Time: 1pm to 2.30pm
Date: 9th March 2023
Location: Online
Cost: Free
​Register
Please note when you register for the group you have the option to book all sessions in the block, alternatively you can pick and choose which sessions you would like to attend.
Maximum number of attendees: 20

Please email any queries to events@scottishautism.org
Meet the Host in our short video

Jonny describes what you can expect when you join the Thursday afternoon Autism Support Group.